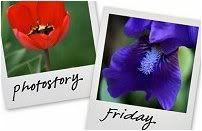 Hosted by Cecily and MamaGeek
Nearly every morning J and I head out to the park. He usually falls asleep in the car or in the stroller while we walk. It is a quiet and peaceful time . . . a time when I usually do a lot of thinking.
Just this morning I was about to take J out of the car seat and put him in the stroller when I glanced back and saw this . . .
My baby boy. He's going to be a year old in August. August 10th. To say that day was a life changer is an understatement.
I started thinking . . . wondering . . . and making silent wishes. While J lay peacefully in his seat, I started a list (yes, along with my camera, I usually have books and a notepad that accompany me everywhere).
This list is what I wish for him . . . to be . . . to do . . . to have.
* Respect--give it and earn it.
* Love humanity.
* Know that it isn't all about you and that's OK.
* Know what matters and what doesn't.
* Travel, see the world, soak it in (I take great inspiration from
their adventures
)
* Appreciate cultures, relish in differences, learn of the world around you.
* Believe in who you are, who you can be, and what you can do.
* Be a gracious loser and a humble winner.
* Respect your body (and her body, too). And if you get her pregnant, you are BOTH pregnant. Just so you know . . .
* Don't be too concerned about doing it the RIGHT WAY, be more concerned about doing WHAT IS RIGHT.
* Failure is only your first try.
* Laugh, smile, laugh some more.
* Have fun. Soak in each and every moment. Time is fleeting . . .
* Eat your fruits and veggies.
* Move every day--appreciate what your body can do.
* Hard work is the foundation for good character (if it is worth it, you'll work for it).
* Mistakes are the building blocks of life. Learn, grow, move on.
* Read. A lot.
* Video games are awesome. But outside is an awesome adventure. The air. The sun. The imagination.
* What you do reflects who you are.
* Be kind. Be generous. Be honest. Be real.
* Popularity is an illusion. Don't fall for it.
* Embrace your inner klutz (you are my son after all).
* Share your gifts and thank others for sharing their gifts.
* Teach, be a mentor, give.
* Appreciate our planet.
* Be thankful for all He has given you.
* External beauty is temporary. Internal beauty is eternal.
* Stick to your word.
* Don't be afraid to admit when you are wrong and say you are sorry.
* Know that this is the only life you get--live it.
and finally . . .
* Love with every part of who you are.
*and don't forget, your momma is always right :)


* * *